Fleet & Commercial Wraps
Your Custom Wrap Studio
Vehicle wraps boost the visibility of your
business. Professional designs allow you to
reach potential customers every time you drive…
and even when you're parked!
Seeing your wrapped vehicles around town
keeps your business top of mind when potential
clients need your services or products.
A professional, sleek wrap design can help your
company create a uniform look, stand out from
the competition, and increase customer trust.
INSIDE THE COMMERCIAL WRAP STUDIO
Our in-house designer can customize the look of your fleet. From small logo decals to full-vehicle
wraps, we can help you achieve the professional look you're going for.
We work with cars and trucks all day, every day. Our wrap experts know how to
provide professional-looking results that look good on all types of vehicles.
Get high-definition graphics and sleek designs. Our climate-controlled studio and top-
of-the-line print technology allow us to deliver sharp, durable results.
OTHER COMMERICAL CAPABILITIES
We can print high-quality graphics for other business needs,
whether you need a stand-out storefront sign or banners for
your trade-show event.
WINDOW GRAPHICS
WALL MURALS
SIGNS & BANNERS
TRADE SHOW GRAPHICS
FLOOR GRAPHICS
01.

LEARN ABOUT YOUR GOALS
First, we'll learn about your business and understand your desired results. We discuss elements
that are important to your company and how they'll show up on the design, like logo, messaging,
colors, and more.
We offer a full range of options for all types of vehicles, from cars to trucks to trailers. If you already have a design, we'll
convert it to work with our software. If you need a custom design, we'll create one from scratch.
DECALS
PARTIAL WRAPS
FULL WRAPS
Our auto wrap experts print the wraps and apply them in our climate-controlled Wrap Studio. We pay close attention to detail, so your fleet looks professional and conveys the right message.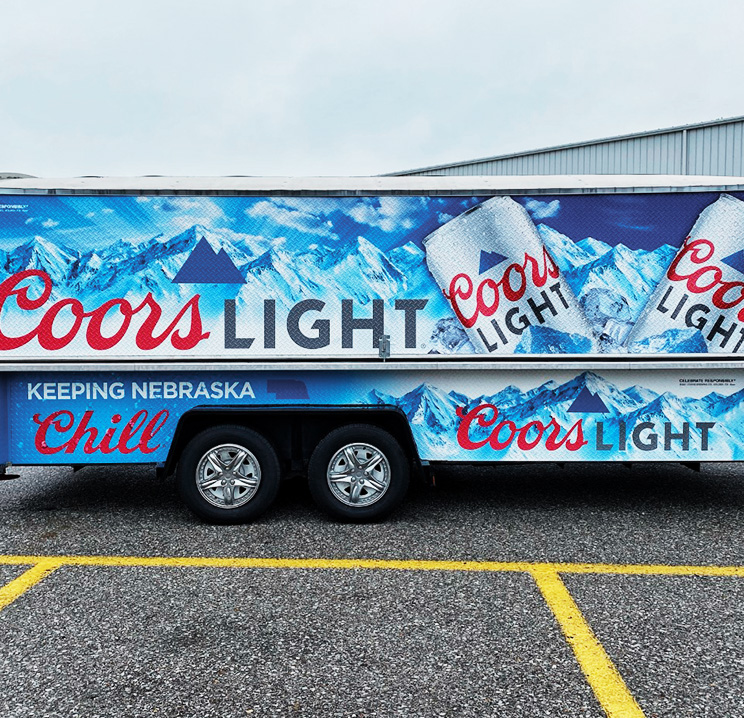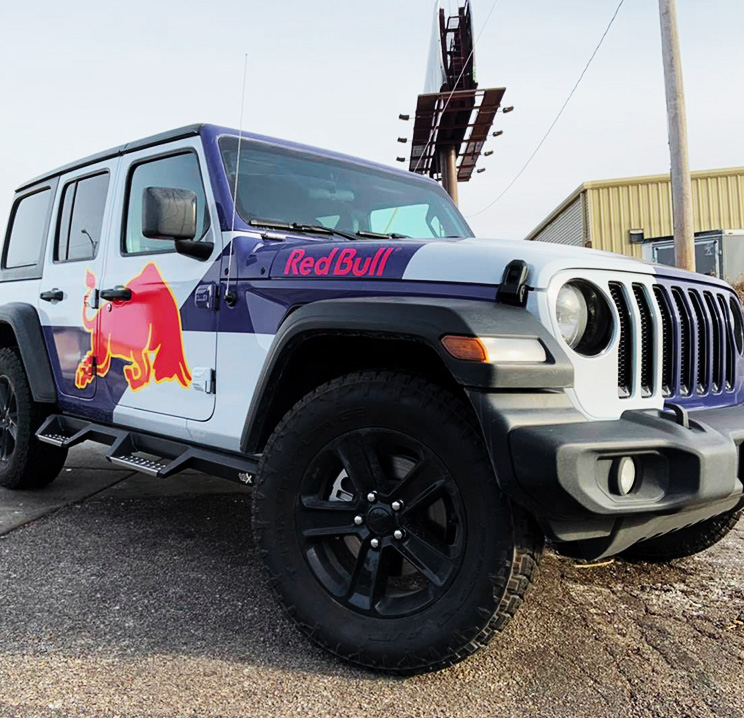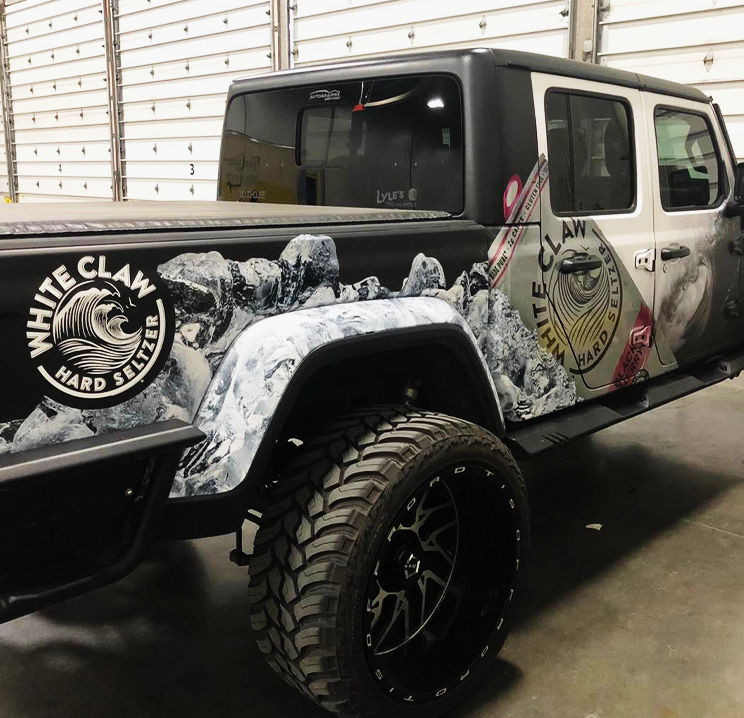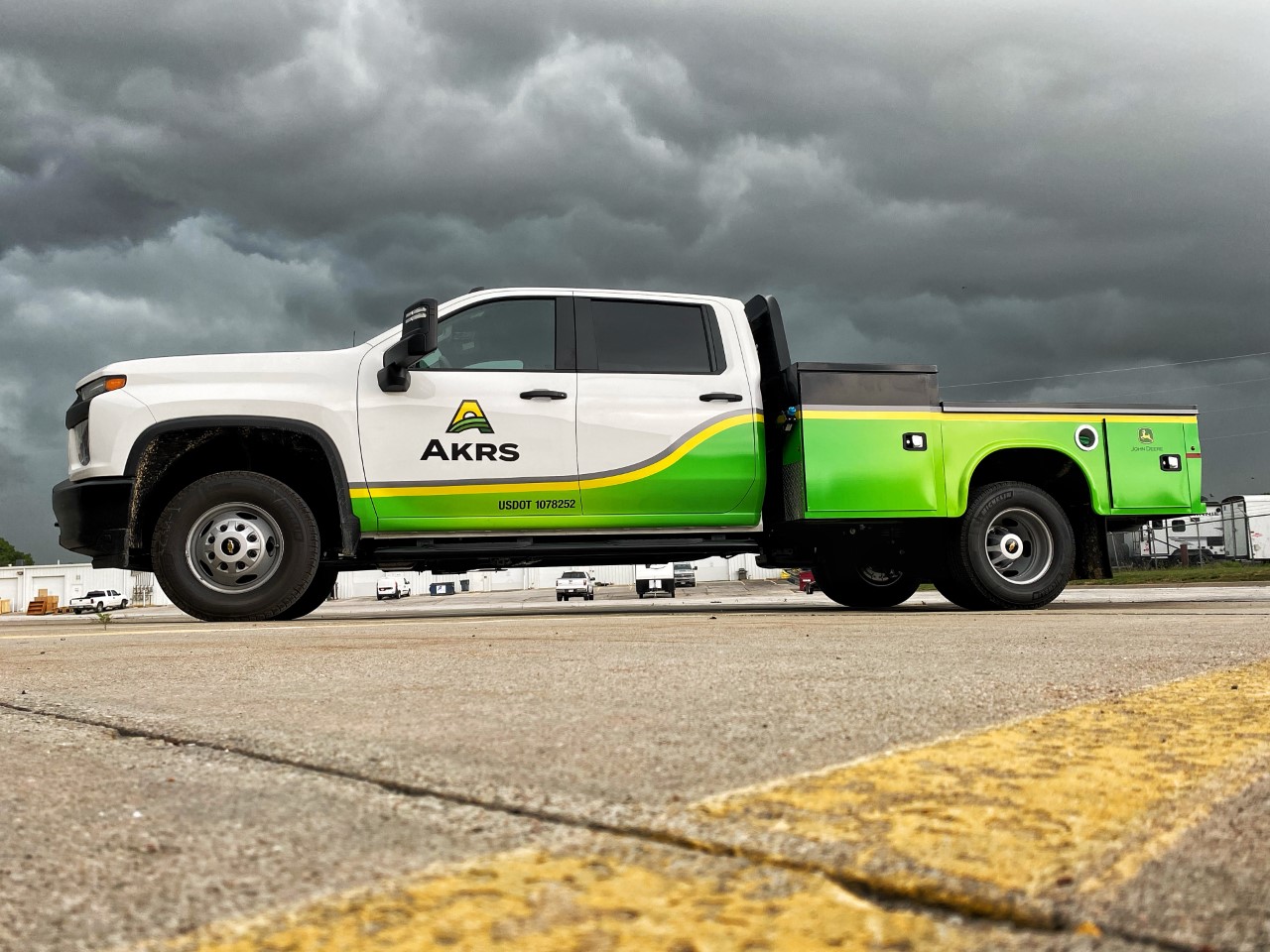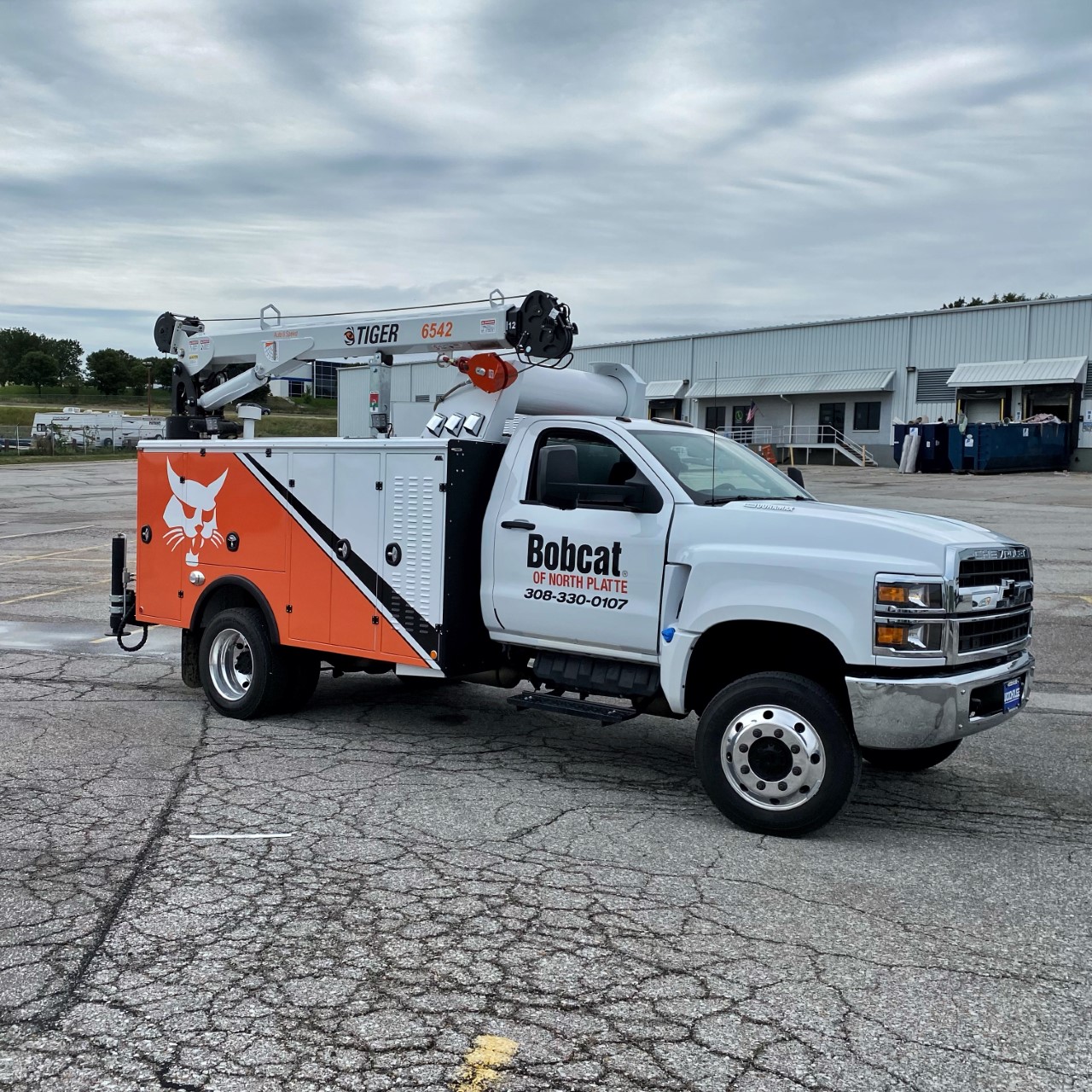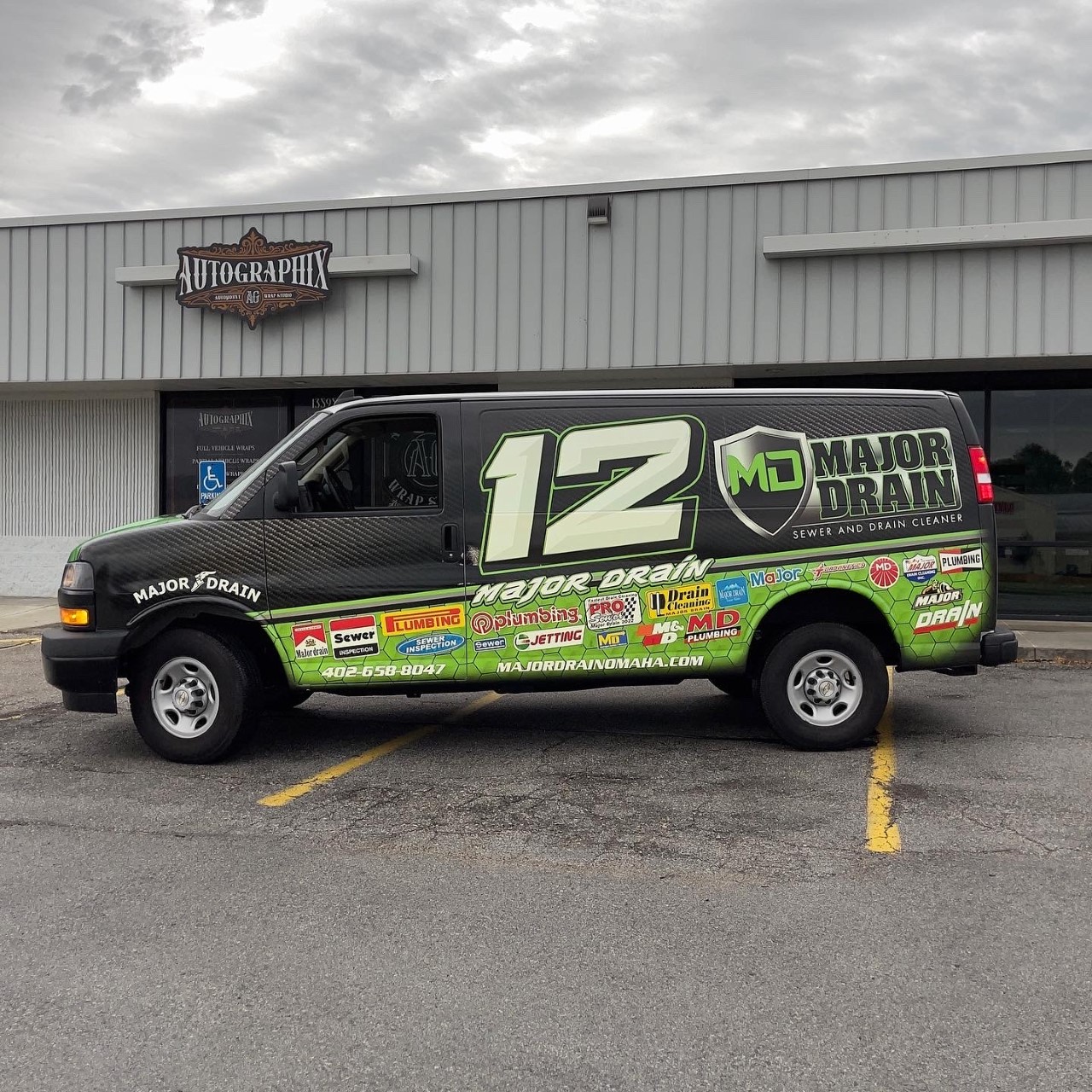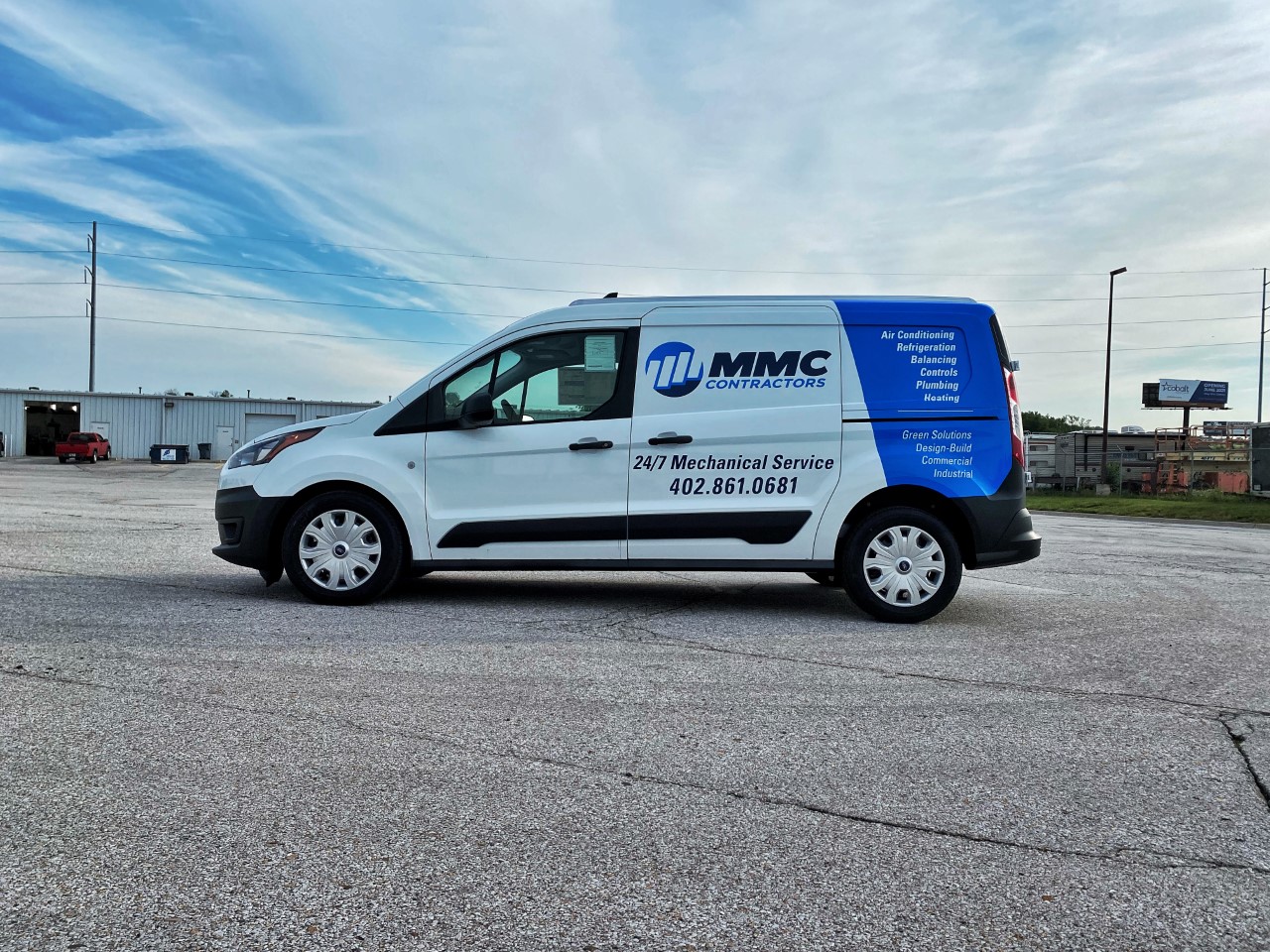 YOUR OMAHA FLEET WRAP INSTALLERS