POWDER COATING OMAHA VEHICLES & METALS
omaha Wheel, car part, and metal powder coating
The advantages of powder coating
Autographix is proud to offer elite powder coating in Omaha! Powder coating is a quick, long-lasting, option to revamp your vehicle's appearance. It's known for its durability and longevity, in addition to long-term money savings and being environmentally friendly.
Autographix offers powder coating near you! Here's why we recommend trying it out for yourself.
APPEARANCE UPGRADEs
Powder coating wheels, rims, and other car parts can be done in a variety of colors. You can go for a more natural look with polished or brushed silver, or try out something eye-catching like bronze or turquoise paired your custom window tinting for example. It's usually used for car parts, but powder coating can also be applied to other features including patio furniture, fabrication products, machine products.
The powder coating booth is 6 feet x 6 feet x 8 feet, so if it's metal and it fits, we can powder coat it.
POWDER COATING DURABILITY
This stuff lasts for years. Powder coating is resistant to chipping, fading, and scratching, making it a great investment for wheels, rims, and metal parts that regularly come into contact with sunlight and all that comes with the outdoors. In addition to being a durable finish, powder coating also offers rust protection, keeping the metal safeguarded from air and moisture.
LONGEVITY
The thermal bonding process of the powder coating ensures resistance to weather and sunlight in addition to slowing down the fading process. Of course, the powder-coated parts will eventually get dirty; simply follow the cleaning procedures so that your color remains intact and lasts for years to come.
time and money savings
The powder coating application process is far quicker than other painting methods. The powder is applied and then immediately cured – that's it! Powder bases also have an extended shelf life and the process uses fewer raw materials and equipment, which means that the cost to powder coat wheels, rims, and more is lower than other methods.
We care about the great outdoors around here, and powder coating in Omaha, or anywhere for that matter, is an amazing option for the environment. It does not include any harsh chemicals or solvents to adhere to the metal; instead, it uses the electrical charge on the surface. Powder coating also does not use volatile organic compounds (VOCs). These compounds are especially dangerous to the environment and often found in traditional liquid paints. By choosing to go without VOCs, we are not only being environmentally conscious, but we are also protecting our team from inhaling harsh chemicals. When you choose powder coating, you're choosing to look out for the environment.
YOUR ONE-STOP SHOP FOR POWDER COATING IN OMAHA
OTHER COMMERICAL CAPABILITIES
Autographix can powder coat a variety of items for home and commercial needs. From wheels and rims to outdoor furniture to company tumblers, our talented team can take your metal products to the next level with our powder coating capabilities.
WHEEL POWDER COATING
CAR PART POWDER COATING
HEAVY EQUIPMENT POWDER COATING
PATIO FURNITURE POWDER COATING
POWDER COATED MARKETING PRODUCTS
ARCHITECTURAL  POWDER COATING
FABRICATION POWDER COATING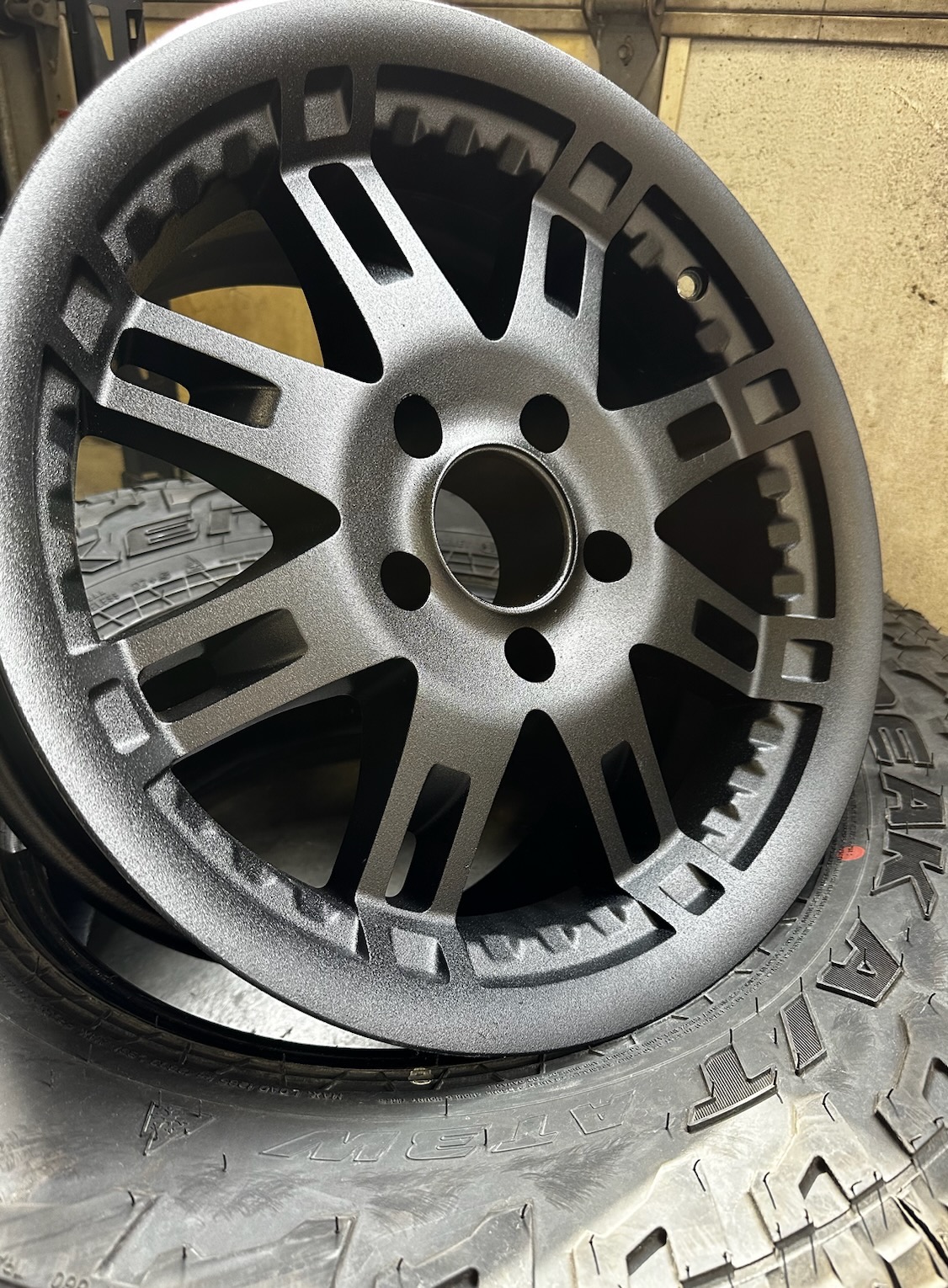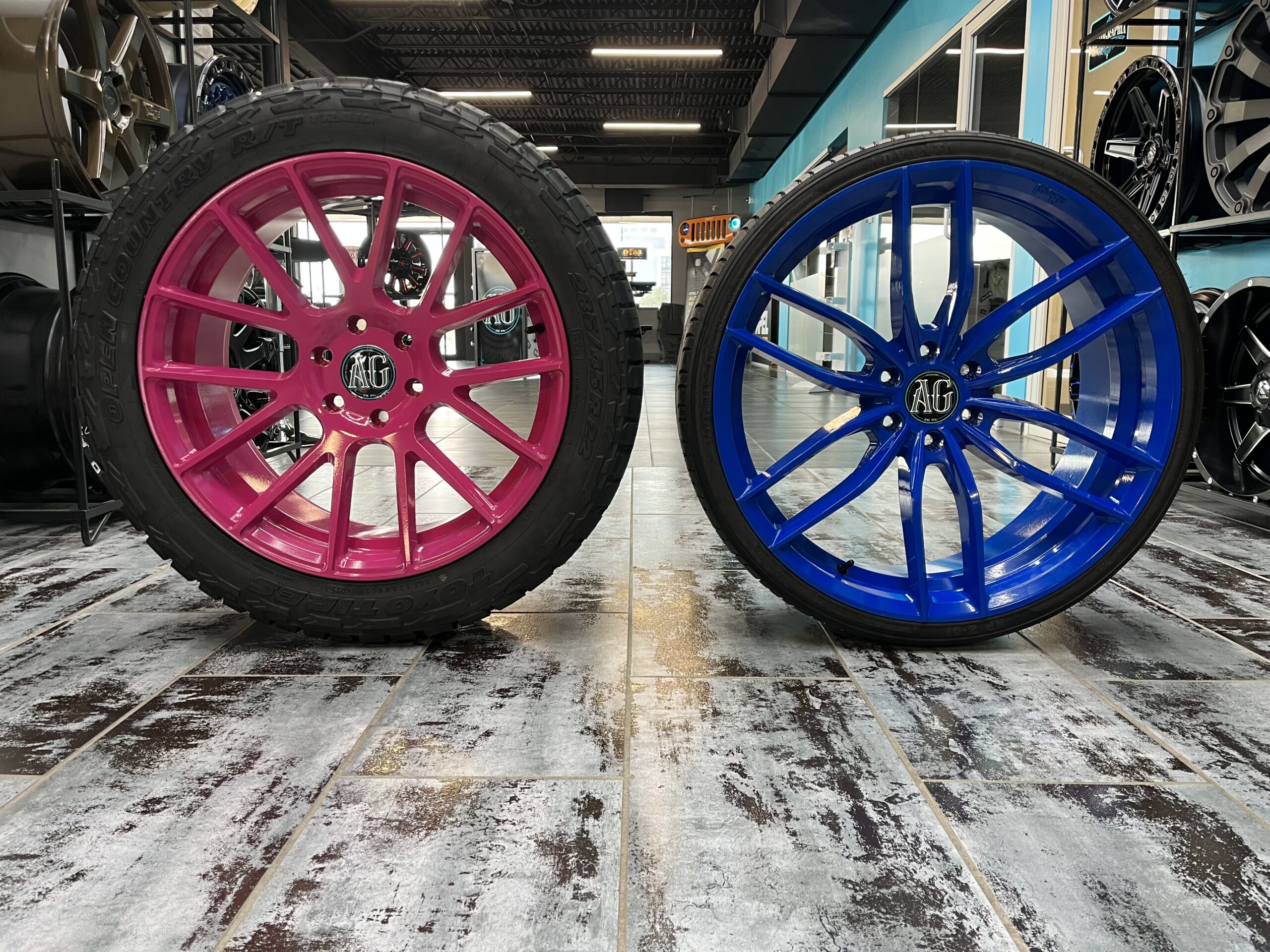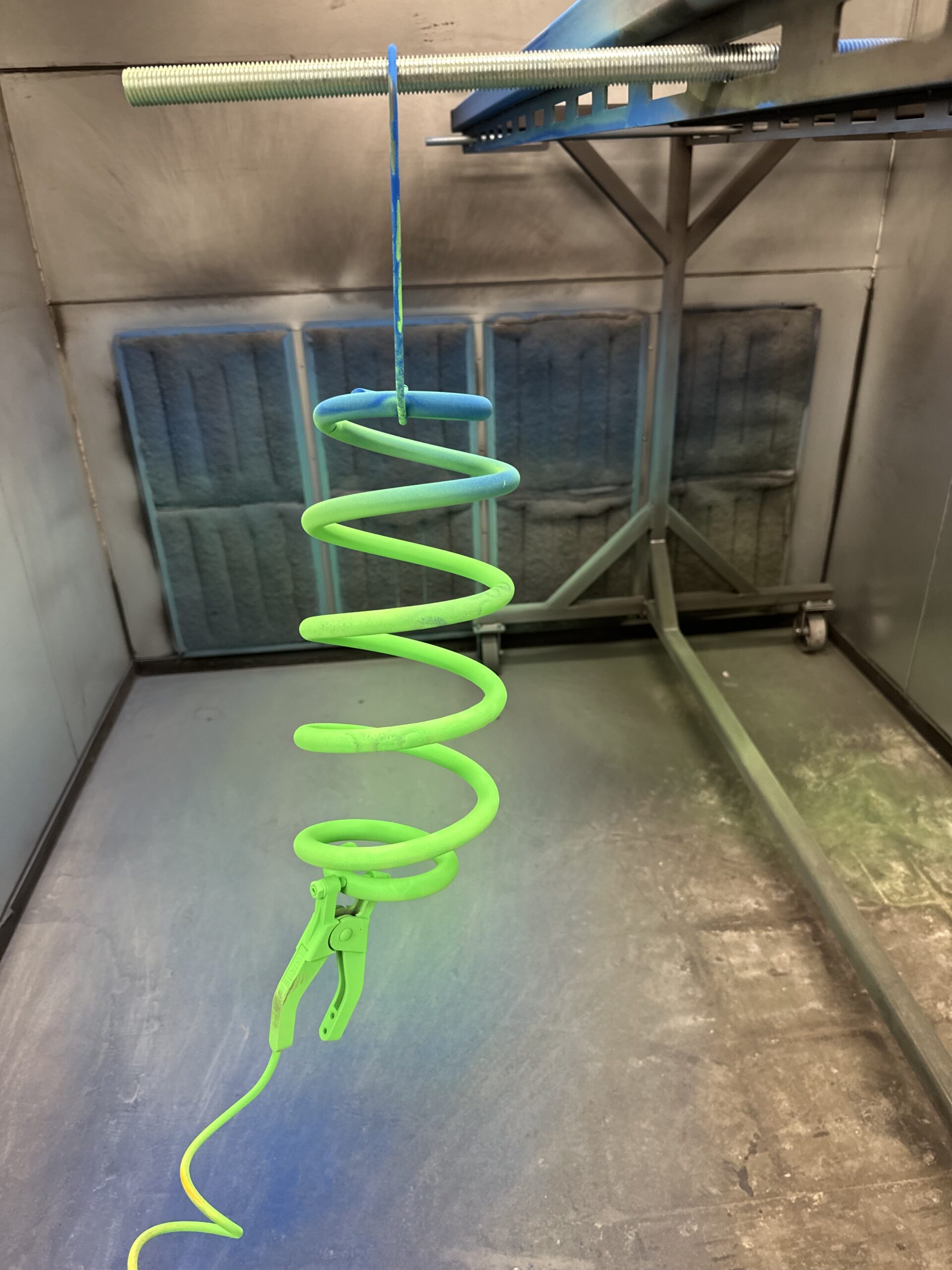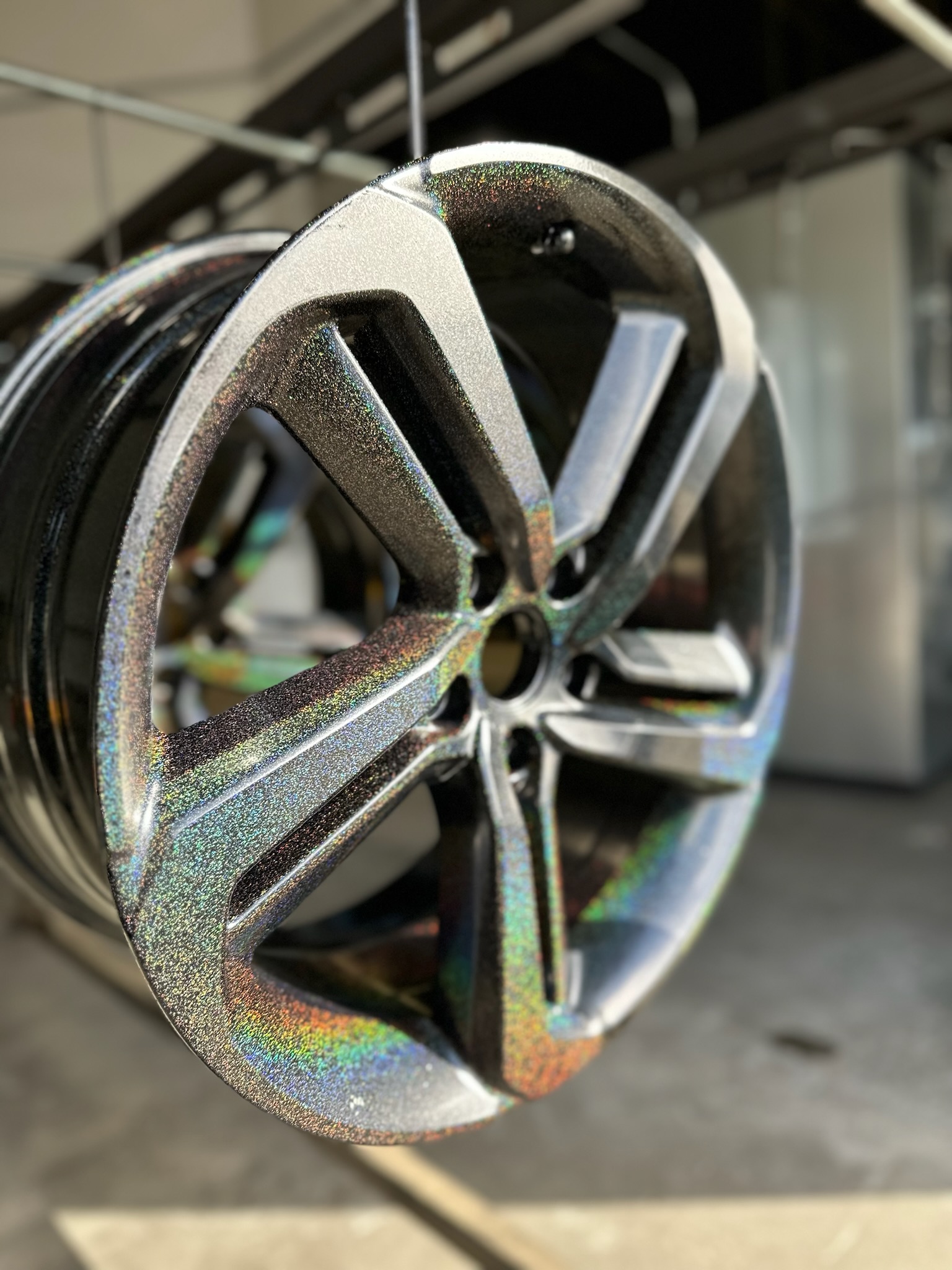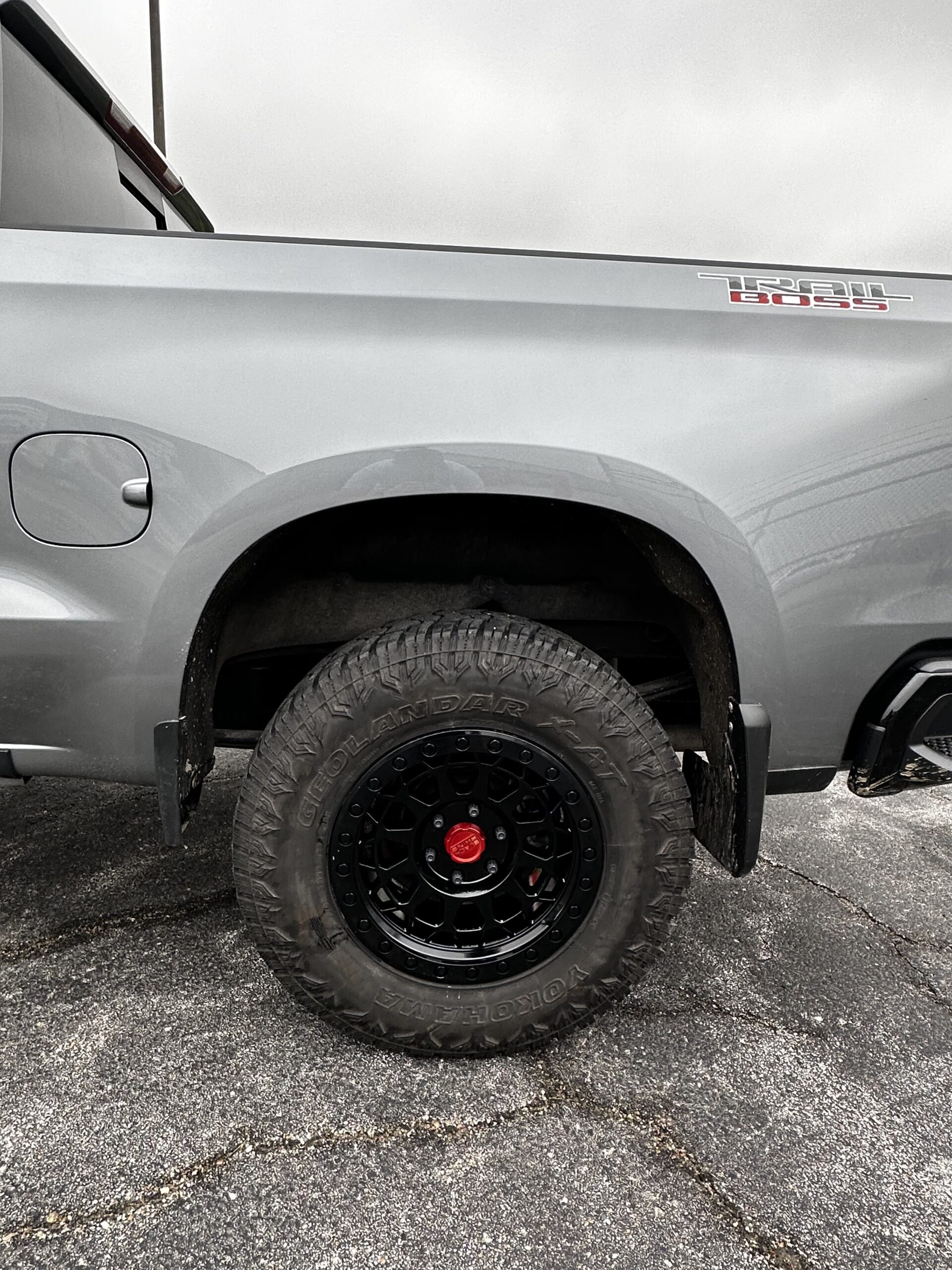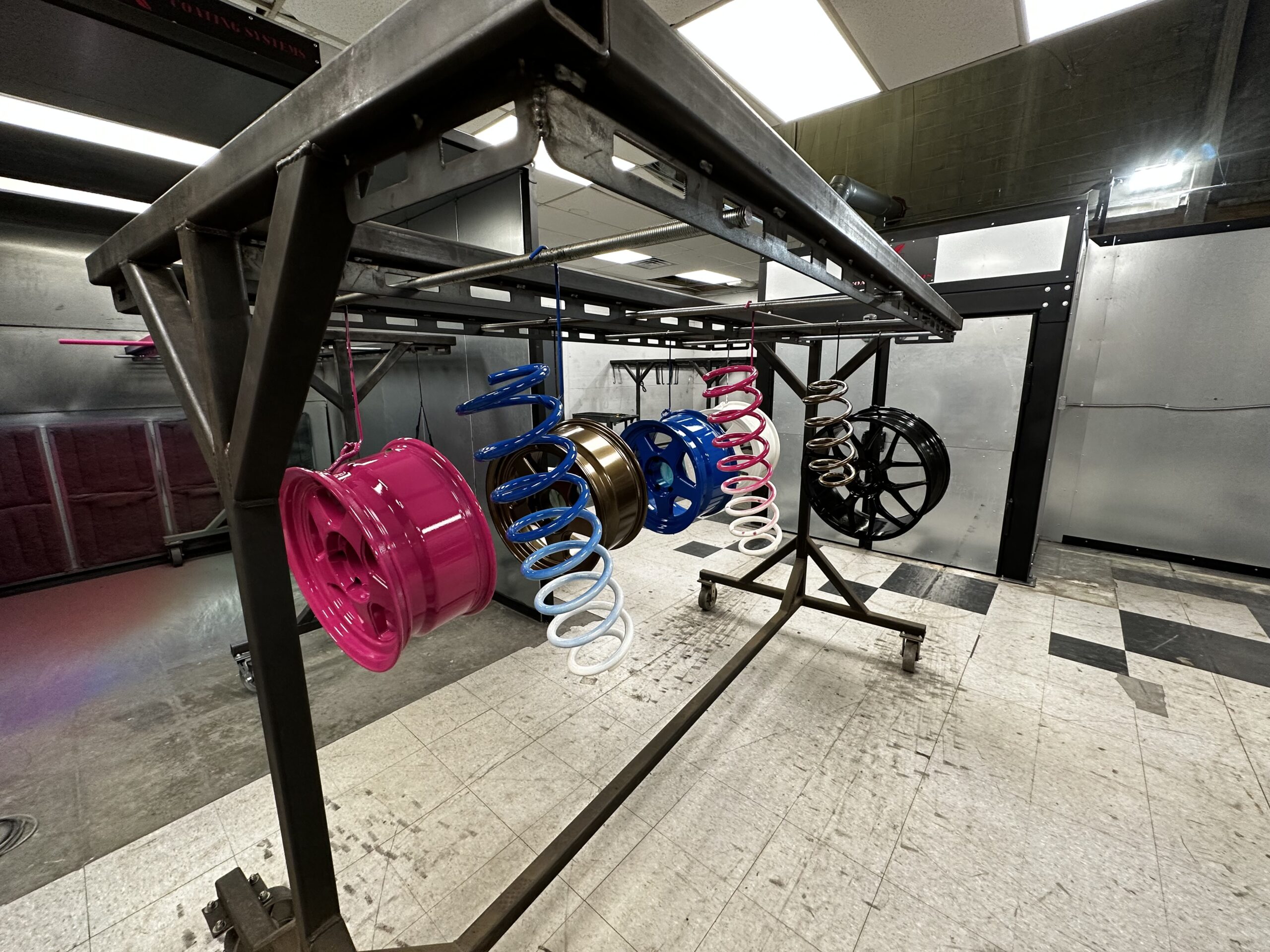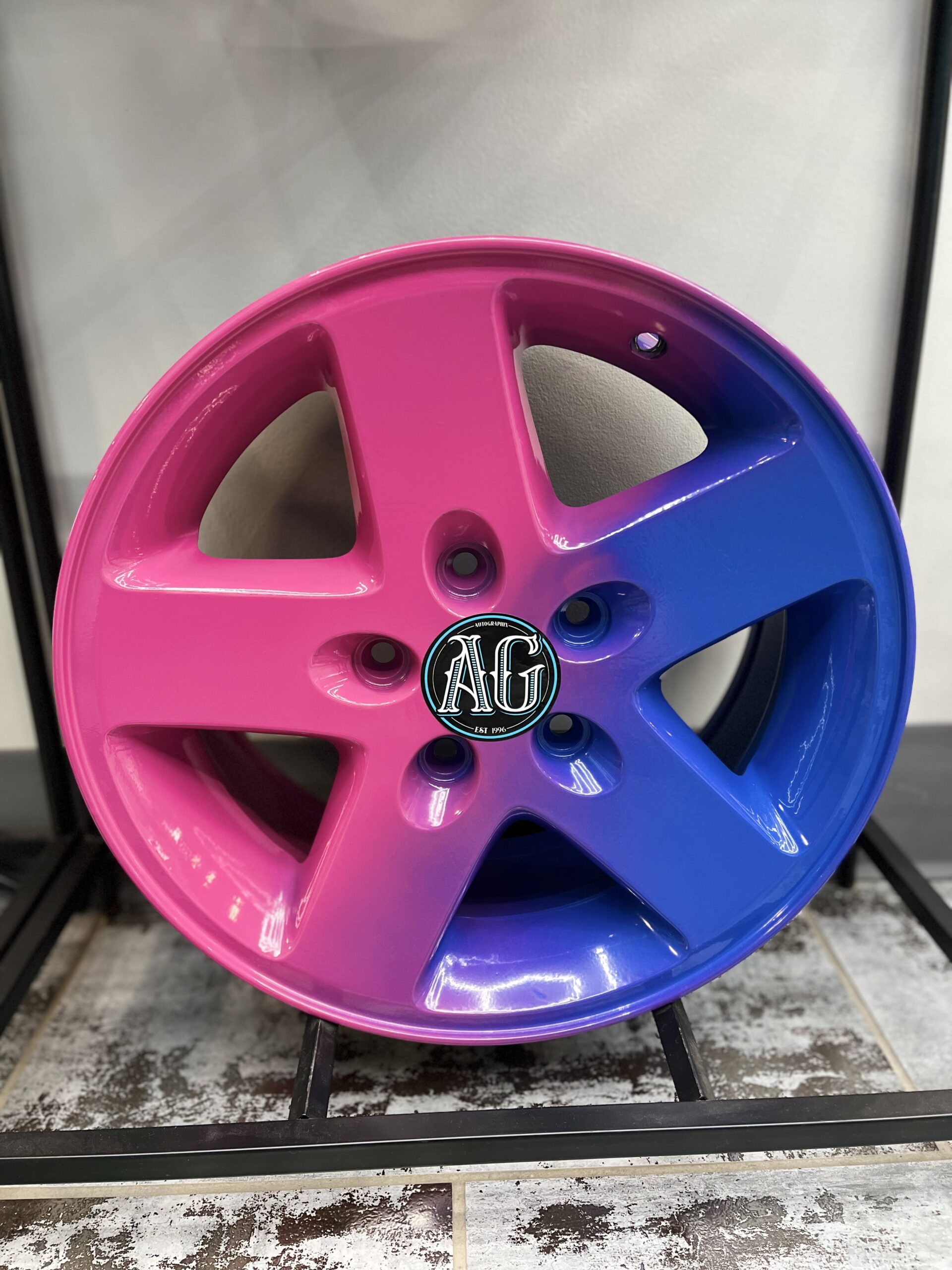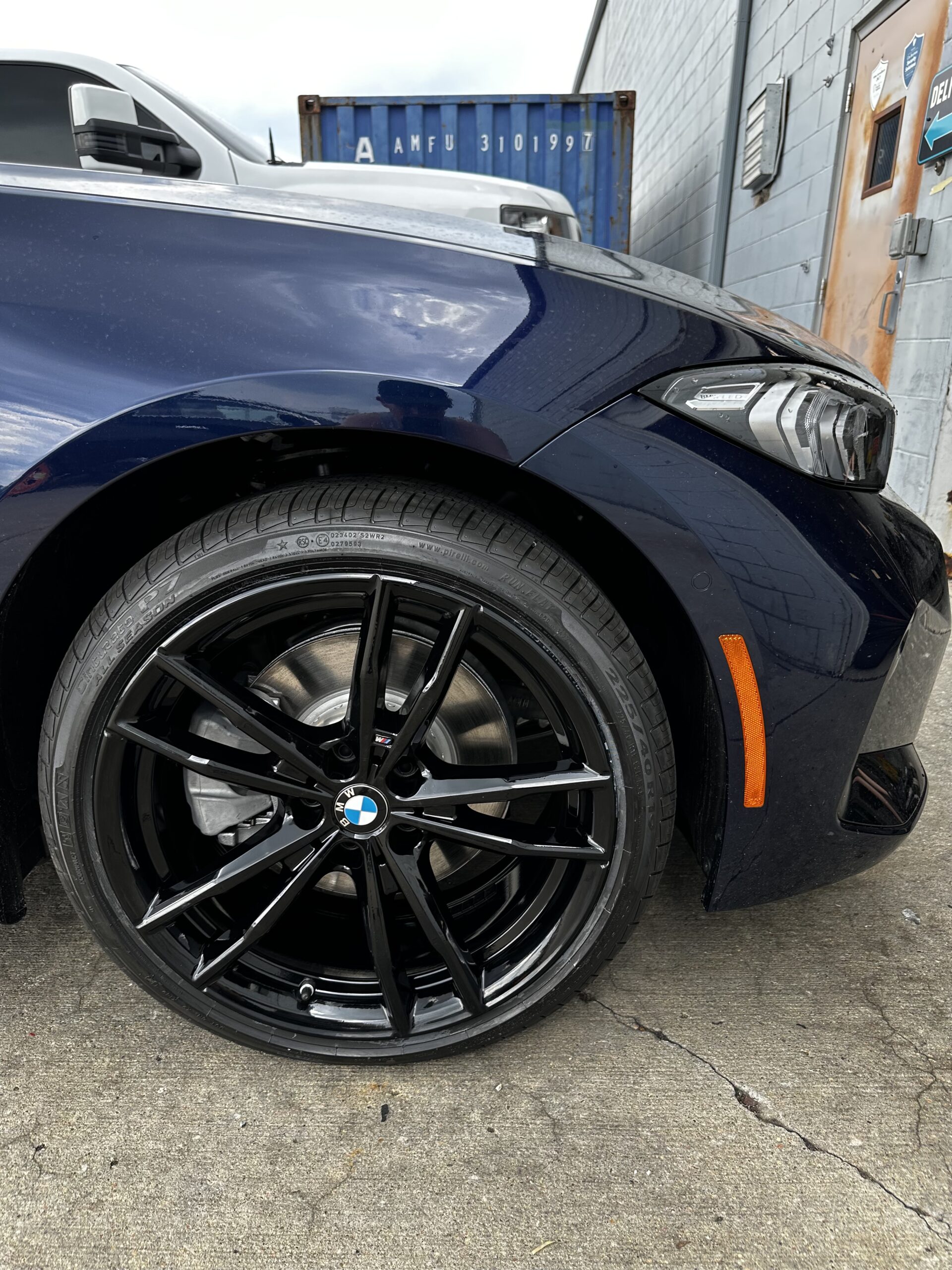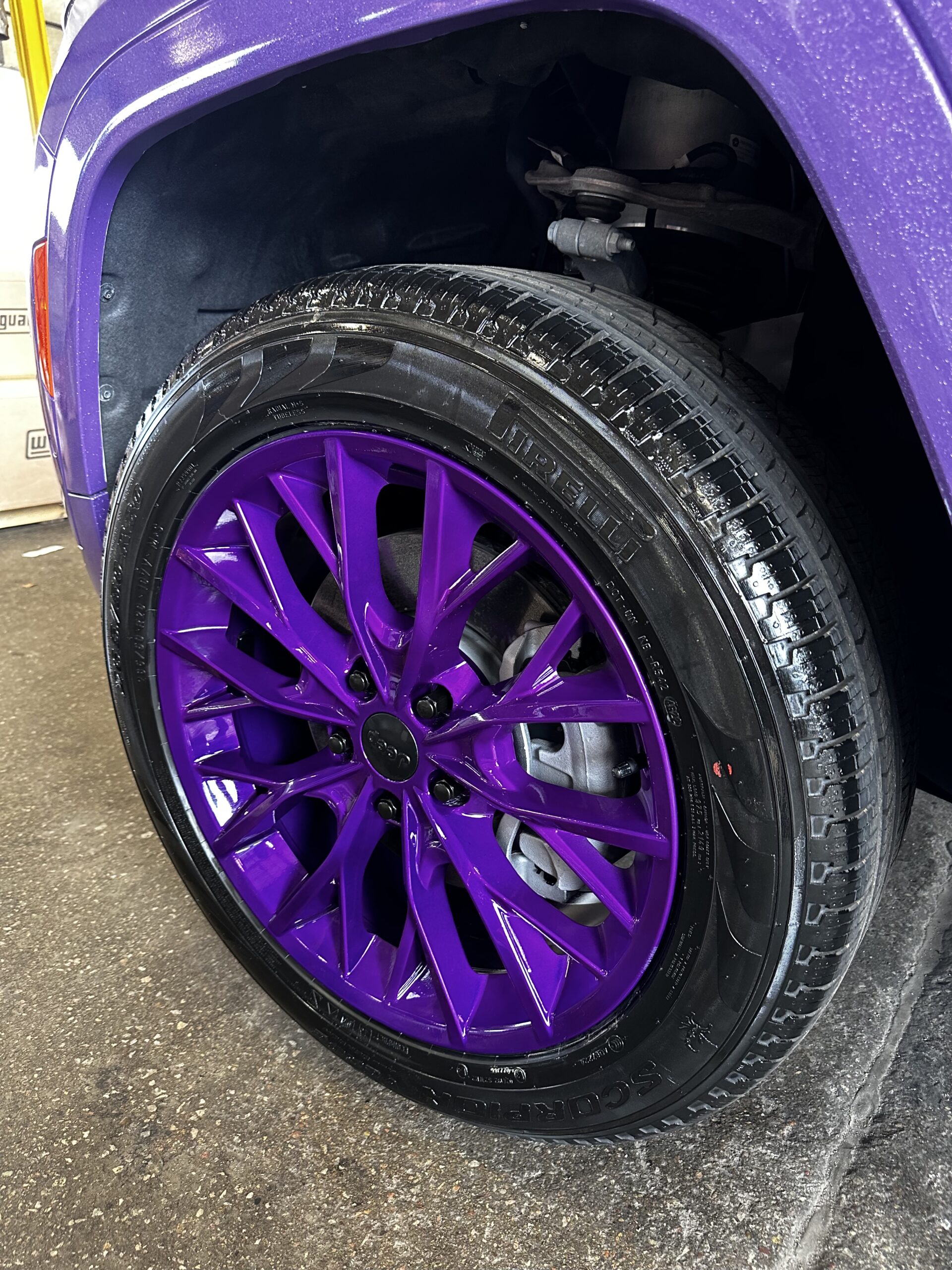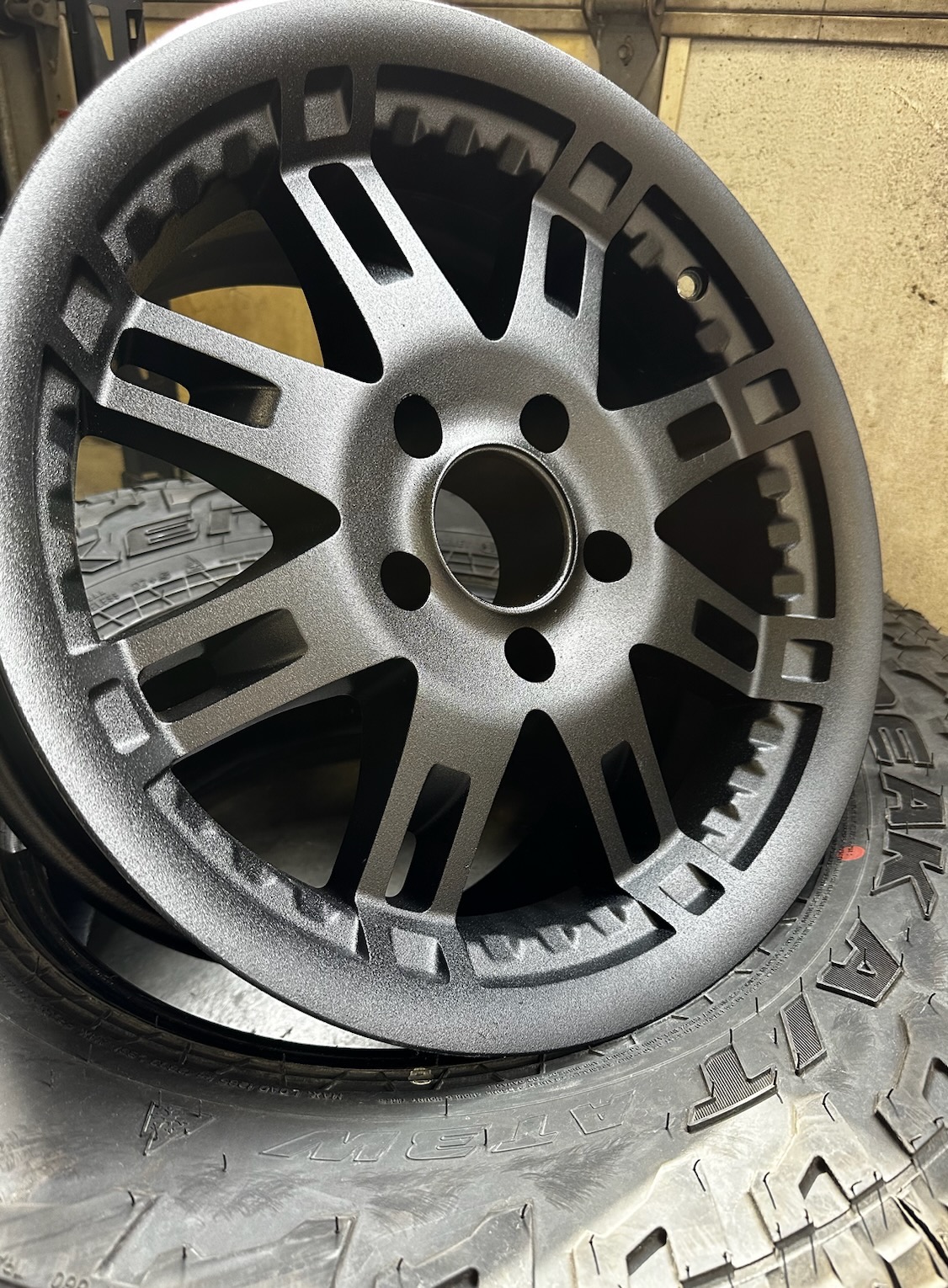 OMAHA POWDER COATING SHOP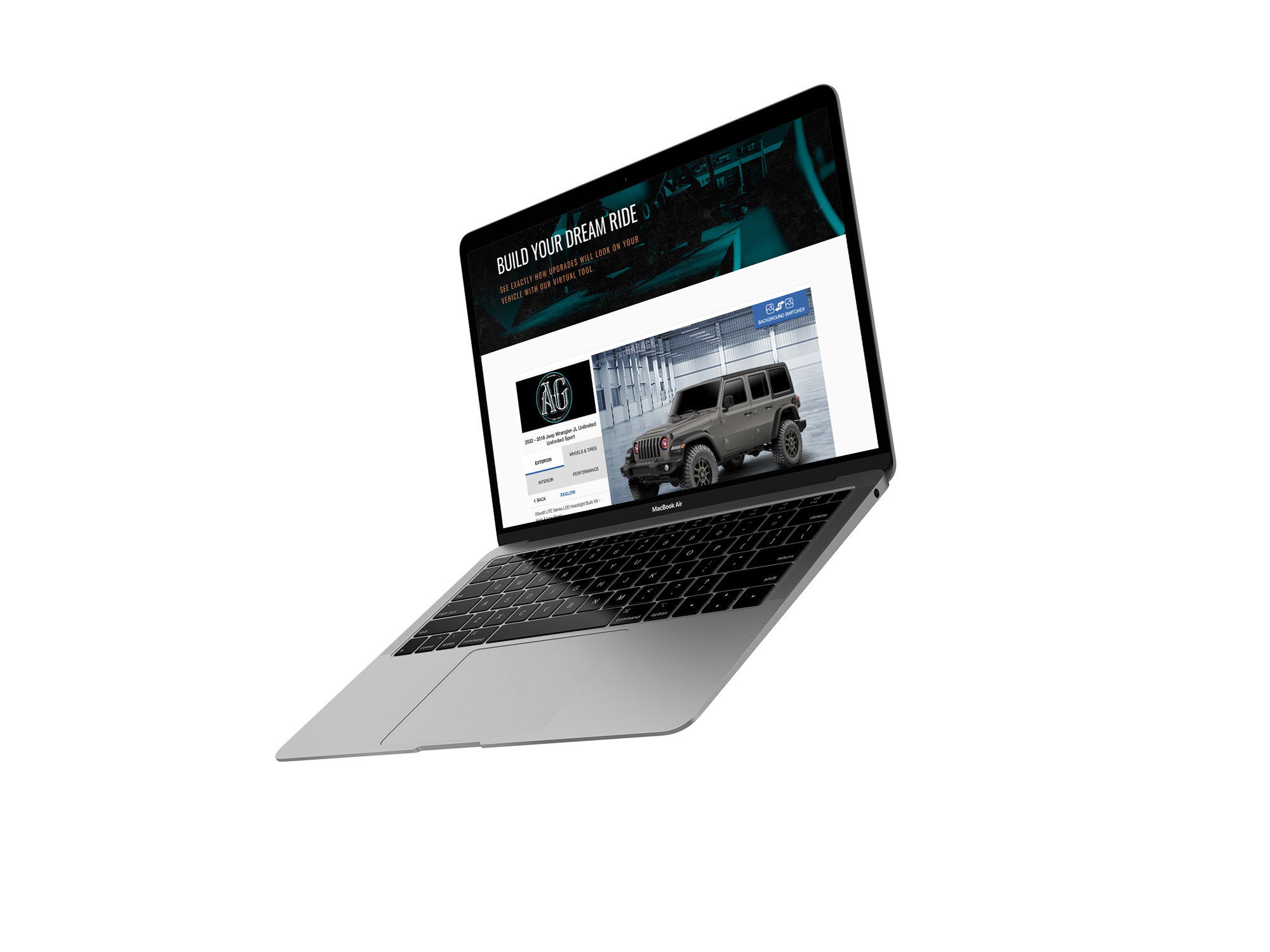 see exactly how upgrades will look on your
vehicle with our virtual tool