Window Tint
Window Tinting in Omaha
LEVEL UP YOUR LOOK
Give your car a simple makeover with tinted windows that never bubble or peel. We know you take pride in your vehicle's appearance, and a sleek window tint can ensure you're the best-looking one on the road.
PROTECT FROM UV RAYS
Tinted windows protect you and your passengers from harmful UV rays. Studies show that tinted windows can reflect up to 98% of UV radiation that causes wrinkles, sagging skin, age spots, and skin cancer.
KEEP YOUR CAR COMFORTABLE
Heat-rejecting window tint can keep your car cooler when it's parked in the sun, saving you the discomfort of getting into a miserably hot car on Nebraska's sunniest days. Plus, you can reduce the effects of blinding headlights during night drives.
INCREASE YOUR PRIVACY
Covered windows provide increased privacy and prevent individuals from peering inside your vehicle. Window tinting can also reduce the damage of shattered glass in case of an accident or break-in.
We're proud to exclusively install XPEL tint products.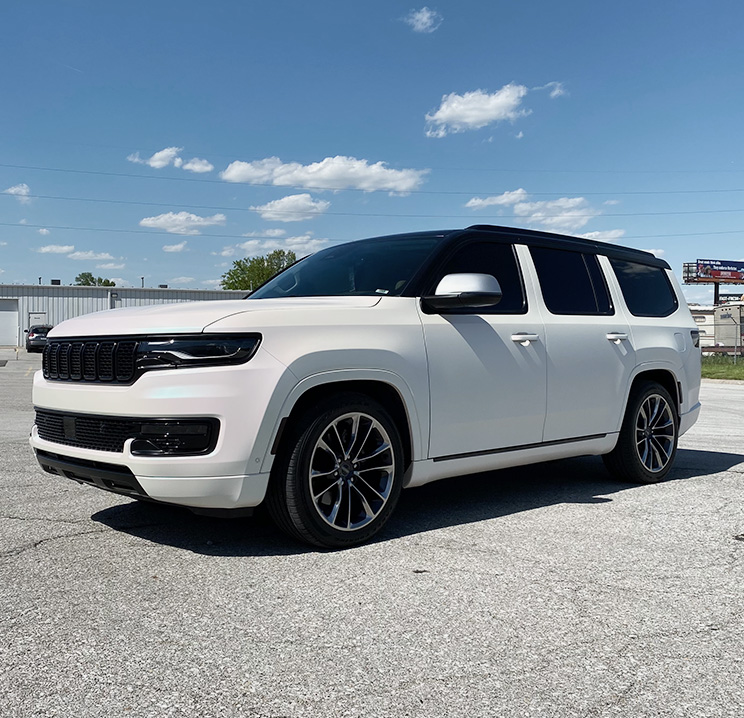 Standard window tint is an affordable option to block sunlight
and upgrade the look of your vehicle. Dyed window tint provides SPF 500 protection that effectively blocks over 99% of harmful UV rays.
Ceramic window tint gives you extra protection and is backed
by the Skin Cancer Foundation. A nano-ceramic film like
PRIME XR PLUS provides SPF 1,000 protection that effectively
blocks over 99% of harmful UV rays.
The nano-ceramic particle technology blocks up to 98% of
the infrared heat and can keep your car around 20% cooler than
standard window tint.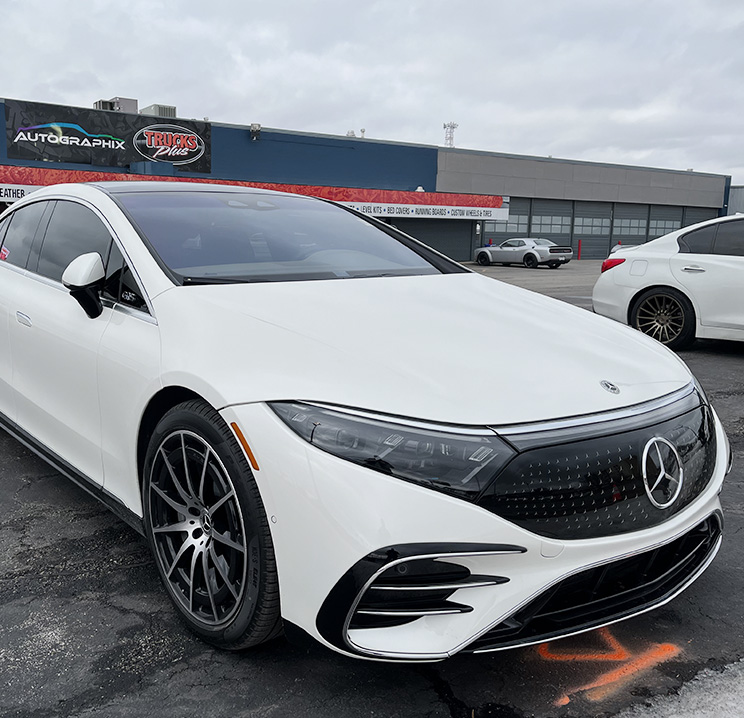 PROFESSIONAL TEAM
Our tint installers are experts who know how to get
your ideal results.
KNIFELESS INSTALLATION
Our computer system and plotter do all the
cutting and measuring to ensure perfect results.
WARRANTIED WORK
We deliver high-quality work guaranteed to look
good for years.
LARGEST OMAHA SHOP
Our tint shop is the largest professional tint
studio in the area.
01.

Prep & Clean your windows
First, we remove dirt and debris to make sure your windows are spotless.
We now apply the tint you have chosen for your ride. We offer tint options from 5% to 70%.
All of our tint is the highest quality and comes with a lifetime warranty.
HIGH-QUALITY XPEL TINT PRODUCTS
We use the highest grade XPEL products with a wide range of features and tint from 5% to 70%.
PRIME XR PLUS
Nano-ceramic window tint blocks the maximum amount of infrared heat, protects your windows, and reflects harmful UV rays.
PRIME HP BLACK
Hybrid metallic window tint looks sleek,
rejects UV rays and heat, and provides
privacy.
PRIME CS BLACK
Dyed window tint rejects UV rays,
increases privacy, and provides a
custom look.
OTHER TINT OPTIONS
• PRIME X-SERIES
• PRIME AP
• PRIME GL
• PRIME XP / ST
OTHER TINT SERVICES
• FROSTED WINDOW FILMS
• RESIDENTIAL TINT
• COMMERCIAL TINT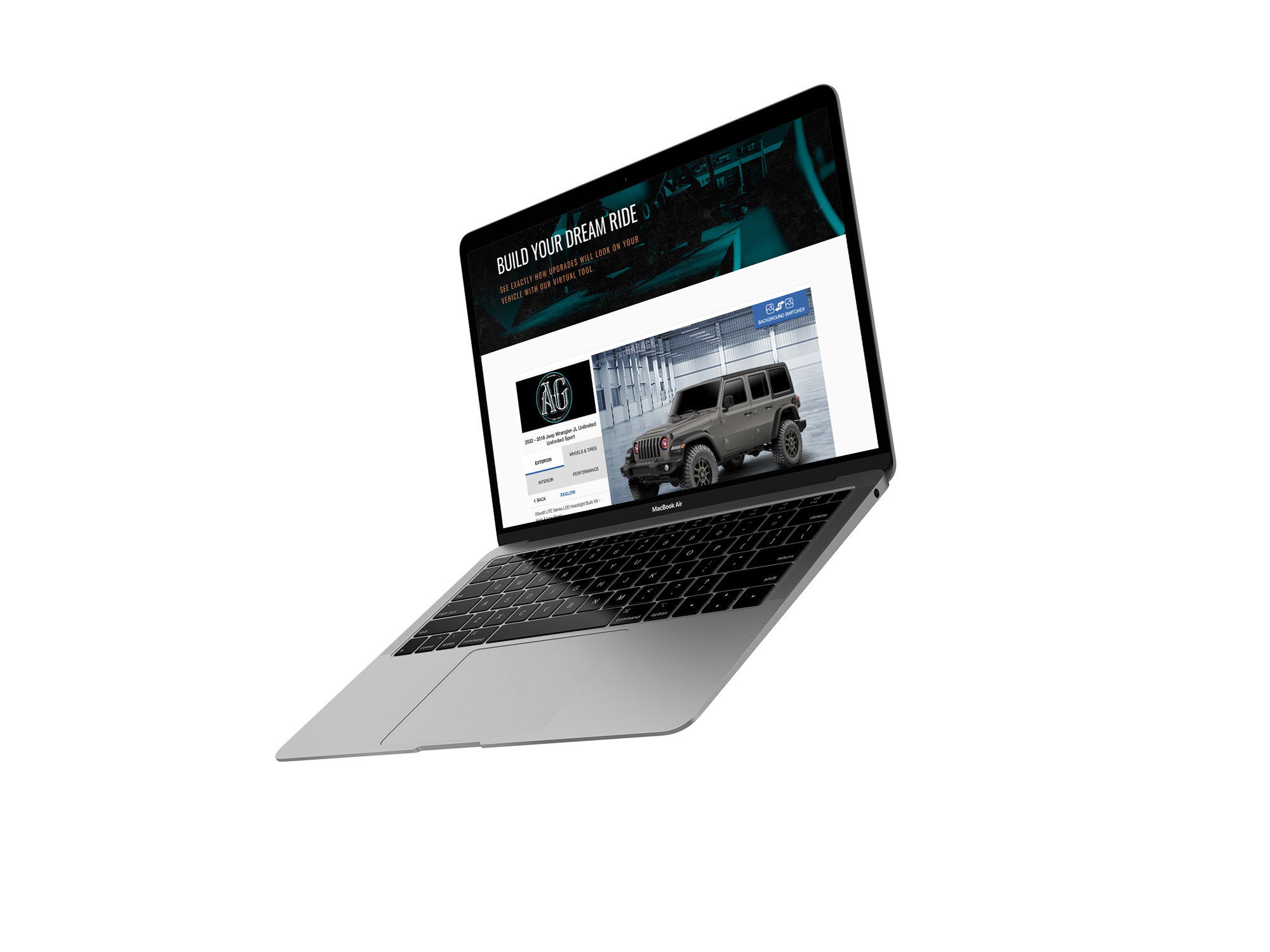 see exactly how upgrades will look on your
vehicle with our virtual tool